Whether you're training for an upcoming event, or are a casual runner, weekend warrior, or ultra runner, sports massage is one of the best ways to minimize the wear and tear from running, prevent and heal from injuries, and lengthen your stride. I have developed a particular style of massage that focuses on typical problem areas and injuries common in runners: ITB Syndrome; Runner's Knee; Plantar Fasciitis; Achilles Tendonitis; Patellar Tendonitis; Shin Splints; cramping and muscle spasms; as well as the usual tight calves,...
read more
What is that colored tape you keep seeing on athletes? It's called Kinesiology Taping and it has very powerful benefits for the body. It enhances muscular, joint, and circulatory function; it helps movement of the fascial layers; it promotes healing from an injury; it increases lymphatic flow; and even prolongs the therapeutic effects of massage. Conditions successfully treated with Kinesiology Taping include: Sprains and strains, sciatica, frozen shoulder (adhesive capsulitis), tennis and golf elbow, whiplash, low back pain, muscle...
read more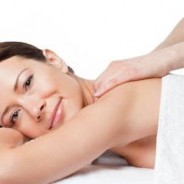 Usually relaxation massages are mentioned in the context of pampering yourself or even spoiling yourself for a change. They are often shown as being self indulgent and wholly for purposes of enjoyment. However massage is known to have many health benefits – for the body as well as the mind and by promotion relaxation, can help a person life a better quality of life. Relaxation massages are different from Therapeutic massages in terms of the reason for getting them as well as the setting within which they are performed. While therapeutic...
read more